Intuiface uses Stripe as its payment platform provider. It is the world's #1 payment platform and has been widely adopted by the vast majority of technology start-ups.
With Stripe, all transactions are encrypted over https, meaning Intuiface will never have complete access to your payment card information. Stripe – certified to PCI Service Provider Level 1, the most stringent level of certification – stores all of your private information. All payment card information is entered into a small Stripe-powered window - see image below - that pops up when you are ready to pay.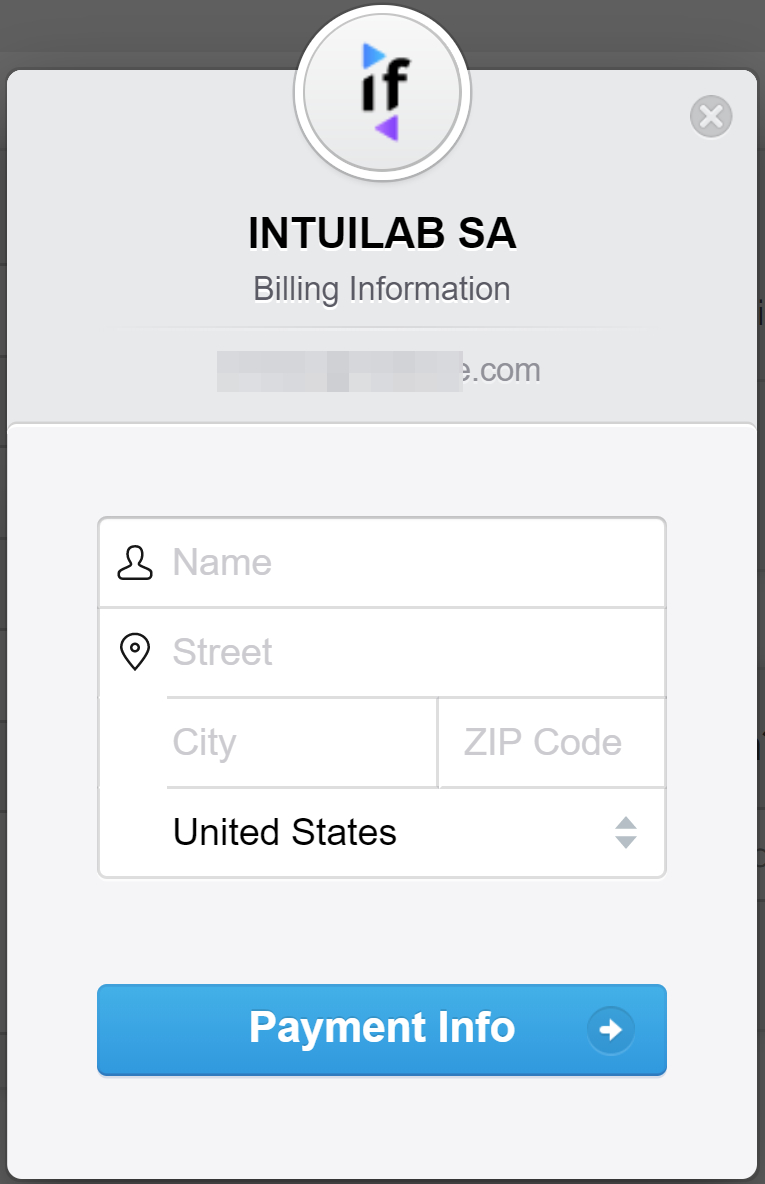 Stripe limits vendors to only the last four digits and expiration date of your payment card. With this limited information, Intuiface can better manage the purchase process, such as alerting you by email when a card expiration date is approaching.
Through Stripe, we accept payment via Visa and MasterCard (both credit or debit) as well as American Express. Unfortunately, Stripe does not support PayPal. For those of you who really can't (or don't want) to pay using Visa, MasterCard or American Express, you will still be able to have your bank wire us a payment.
Stripe supports a large selection of currency options. In addition to USD and EUR, you can pay in your local currency. If paying in your local currency, Intuiface will charge a 5% currency exchange and service fee.
For more information, please contact us at purchasing@intuiface.com.