Overview
Intuiface Headless CMS enables multiple users to collaborate on a base without requiring them to have access to Composer or to have a license.
The number of users you can invite to a base depends on your Platform tier, learn more here.
Add a user
To add a user, just click on "Add a new user" in your base dashboard and enter his/her email address.

You can then select which permissions you wish to grant to that particular user.
Notes:
All base users must have an Intuiface account.
Invited users who do not have an Intuiface Account will receive an email containing a URL to expedite the Intuiface account creation process. At the end of that process, the user will be automatically directed to the H-CMS base you shared with them.
Until an invited user has created an Intuiface account, they will be labeled in the Users and Permissions panel as "Pending".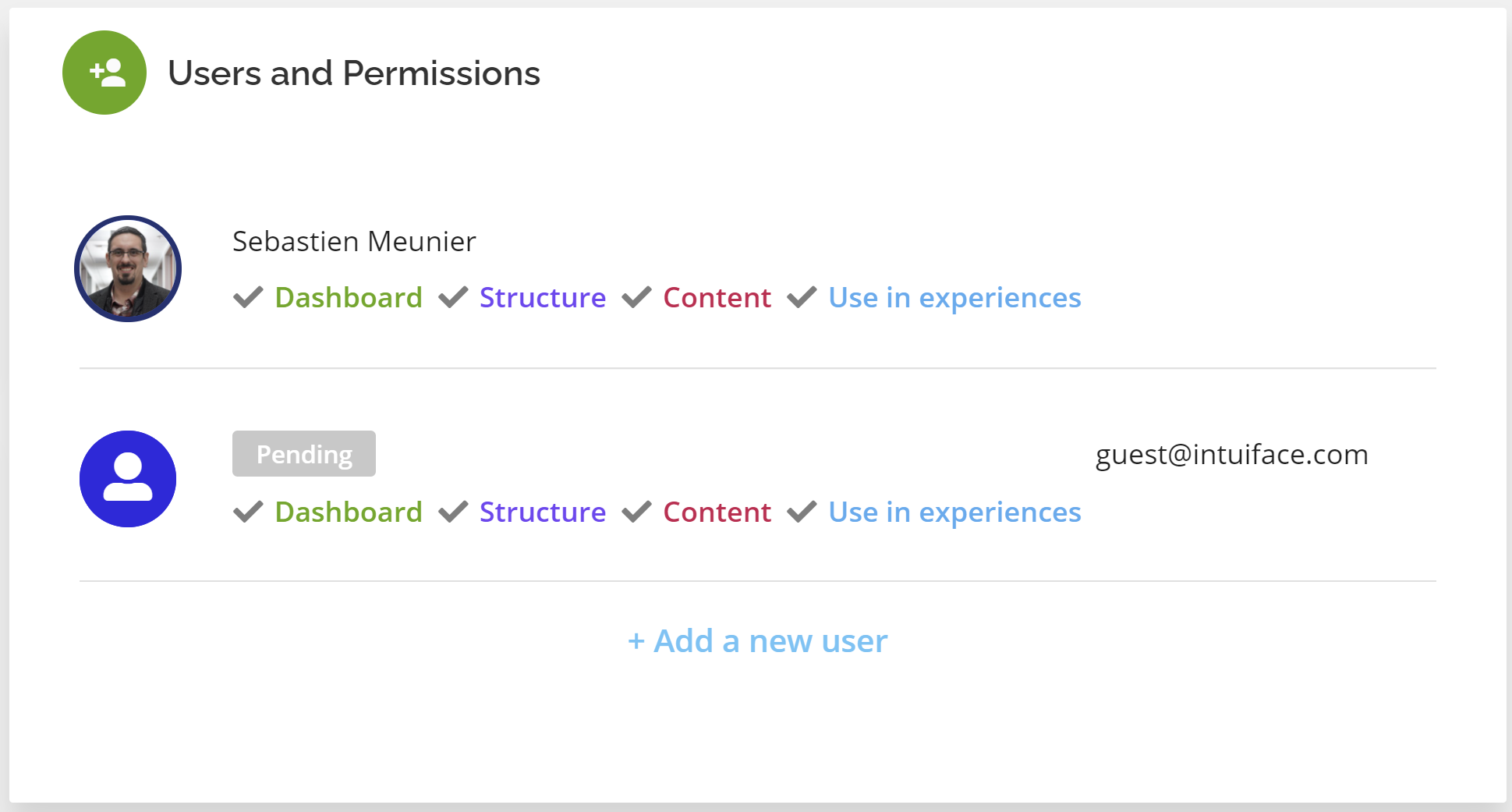 Permission details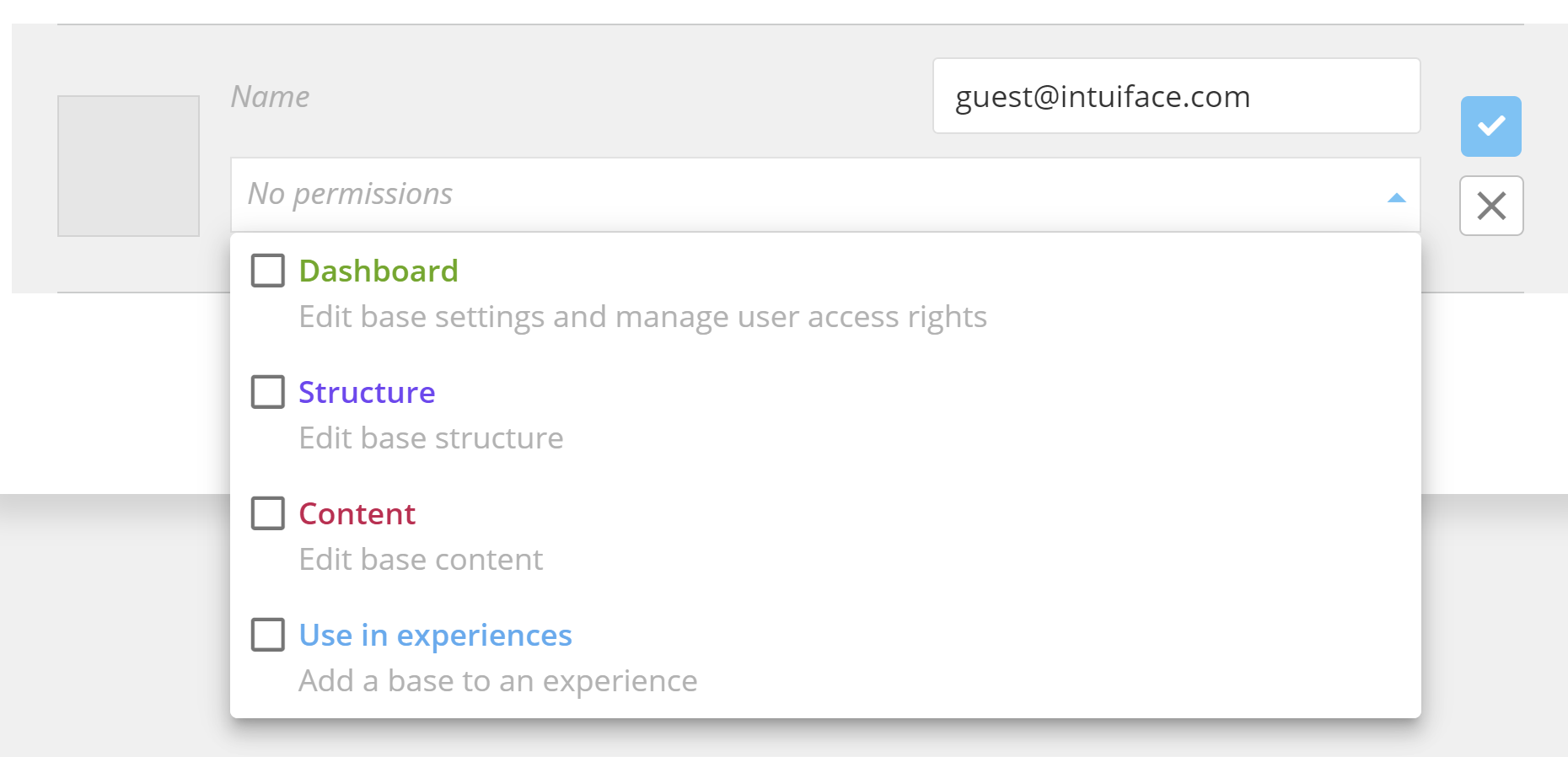 Dashboard: Edit base settings and invite additional users to the base.
Structure: Edit the base data structure, including the use of variants.
Content: WitAdd / edit / remove content from the base.
Use in experiences: Use this base in Composer.
Remove a user
To remove a user from a base, simply click on the Recycle Bin icon next to their name and confirm you'd like to rescind their access.