Overview
Only one Intuiface account can own a Headless CMS base. This owner can grant base editing and usage permissions to any other Intuiface account and remove those permissions.
The owner account can also transfer that ownership to another Intuiface account, relinquishing its permission-granting ability. This article describes the process of base ownership transfer.
Transferring base ownership
Exclusive to a base's owner account is a Transfer Ownership button located on the base's Dashboard in the 'Users and Permissions' panel.

Clicking that button will open a list of all accounts currently granted some level of base access. Then 1) select the account you wish to grant ownership status, and 2) click the "Transfer" button at the bottom.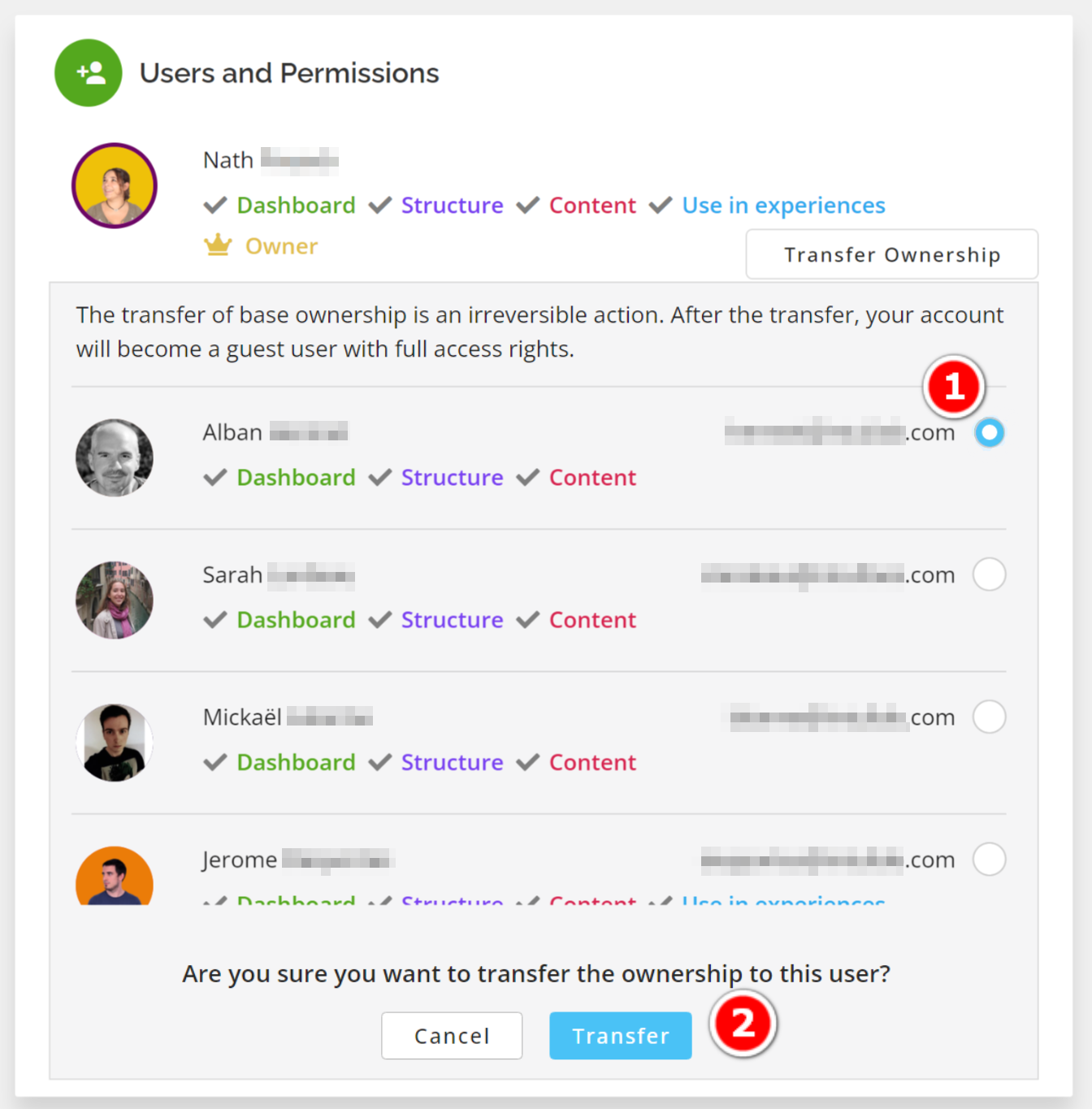 Notes about base ownership transfer
The transfer of base ownership is an irreversible action. After the transfer, the original base owner becomes a guest user with full base access rights.
Keep in mind that there are other methods available for granting others access to content in a base:
Granting user rights
The base owner grants other Intuiface accounts the ability to modify various aspects of the base and/or to use the base in experiences. All accounts are accessing and modifying the same base.
Duplicating a base
Any guest user with Dashboard permissions for a base can duplicate that base. A copy of the original base is placed in the guest user's Intuiface account. Modifications of the base copy have no effect on the original base.