Overview
Every time a data point is generated by a running Intuiface experience - via either Composer or Player - it is forwarded to the Intuiface Analytics Data Hub. (This assumes the device is online. If offline, data points are stored locally until connectivity is reestablished.)
The Intuiface Analytics Data Hub is a safe, reliable, and scalable database hosted in the cloud using Amazon Web Services (AWS). Data is stored across a cluster of redundant servers, guaranteeing high availability and data integrity. Data transmission to and from the Data Hub is secured via HTTPS (i.e., using SSL). Data on the Data Hub itself is not encrypted.
NOTE: All Amazon S3 servers are located in the United States.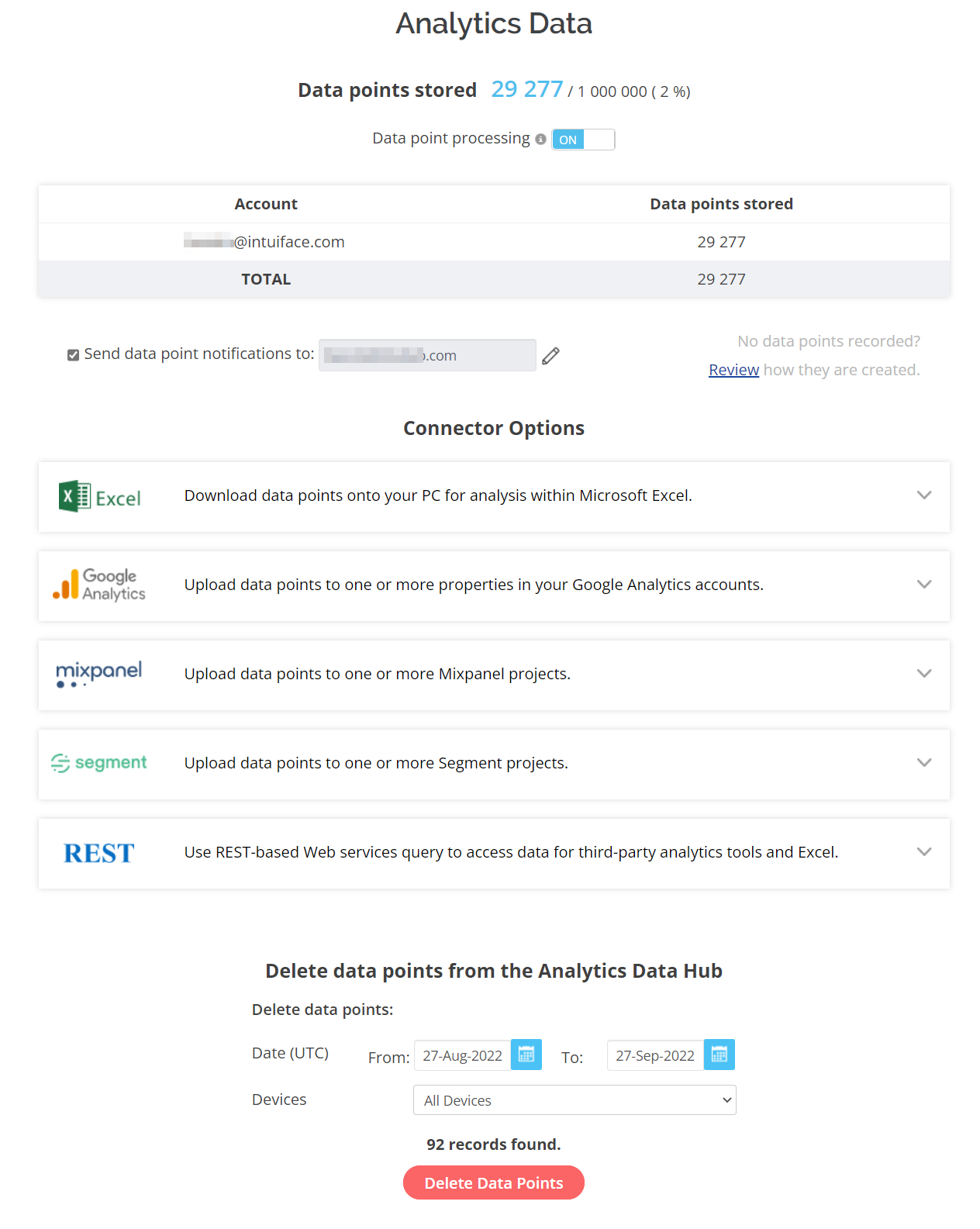 Once one or more data points are stored on the Data Hub, you have various options for working with or accessing the data:
Data deletion is also facilitated by the Data Hub in a section located beneath the list of connectors.