Introduction
Credential Keys can be used to permit access to different services available in the Intuiface platform. In the context of credential keys, we refer to these services as "scopes":
Web Triggers

IFTTT
Zapier
Intuiface Web Trigger API

Hands-free Licensing
When creating a credential key, make sure you select the right scope.
You can create as many keys as you want; you can have multiple keys for the same combination of scopes. This is particularly helpful when you're managing multiple clients and/or multiple projects with their own unique set of scope entitlements.
Create a new credential key
Go to your Credential keys page.
Click on Create new credential key then

Give a name and a description for this key
In the Scope section, select the services you want to associate with the key
Click on Create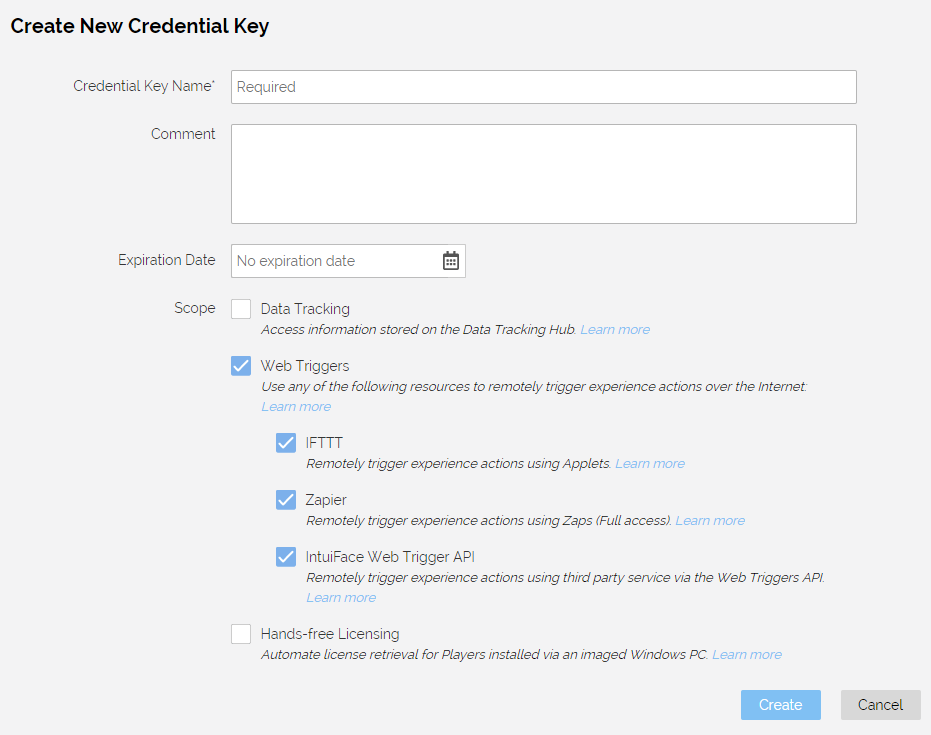 Once created, you can:
edit it and change the name, description and scope
temporarily deactivate it
delete it
regenerate a new key with the same information.