Background
Deployment is the act of placing an Intuiface experience on one or more devices in a live environment and then running it with Intuiface Player. This article discusses the manual approach to deployment.
For those with Platform Essential or Premier accounts, these manual approaches are the ones you would use for deployment.
For those with a Platform Enterprise account, there is also an automated remote deployment option. See this article for information about using the Share and Deploy console for automating remote deployment.
NOTE: Experiences cannot be exported into any third-party formats. However, with Player Next Gen, web deployment is possible.
Manually deploying published experiences to Player on any platform
To manually deploy a published experience onto a device running Player:
If you haven't done so already, publish the latest version of your experience using Composer.
On each device in the live environment, start Player if it isn't already running.
Open your experience in Player


If the Player license is associated with the same Intuiface account as the one used to publish the experience in Step 1 above, follow the instructions here to open the experience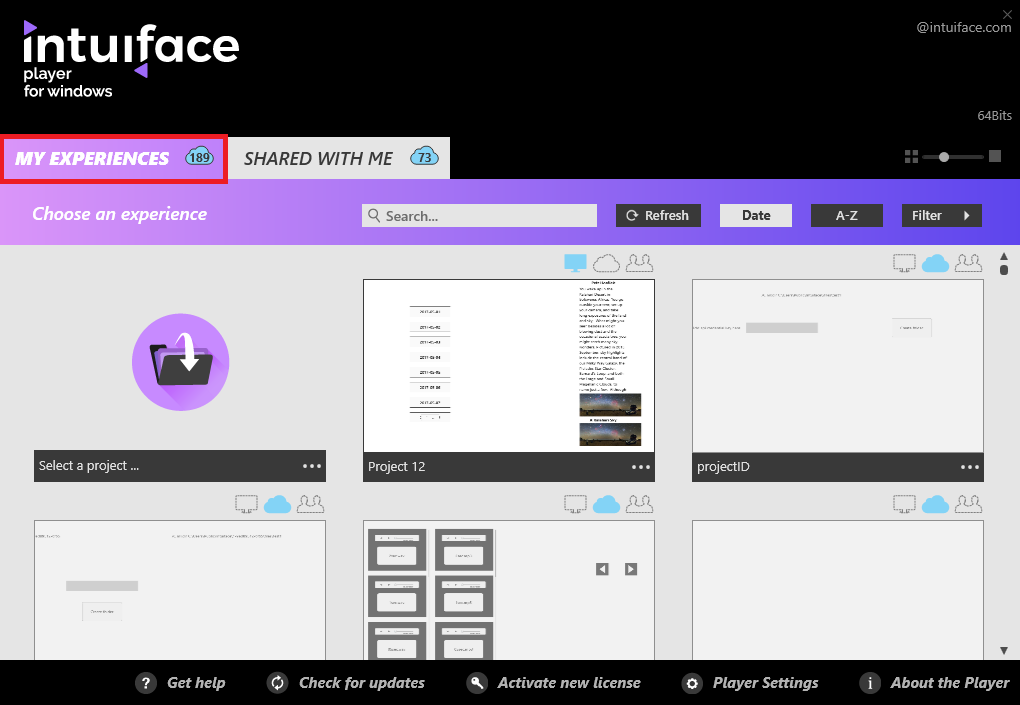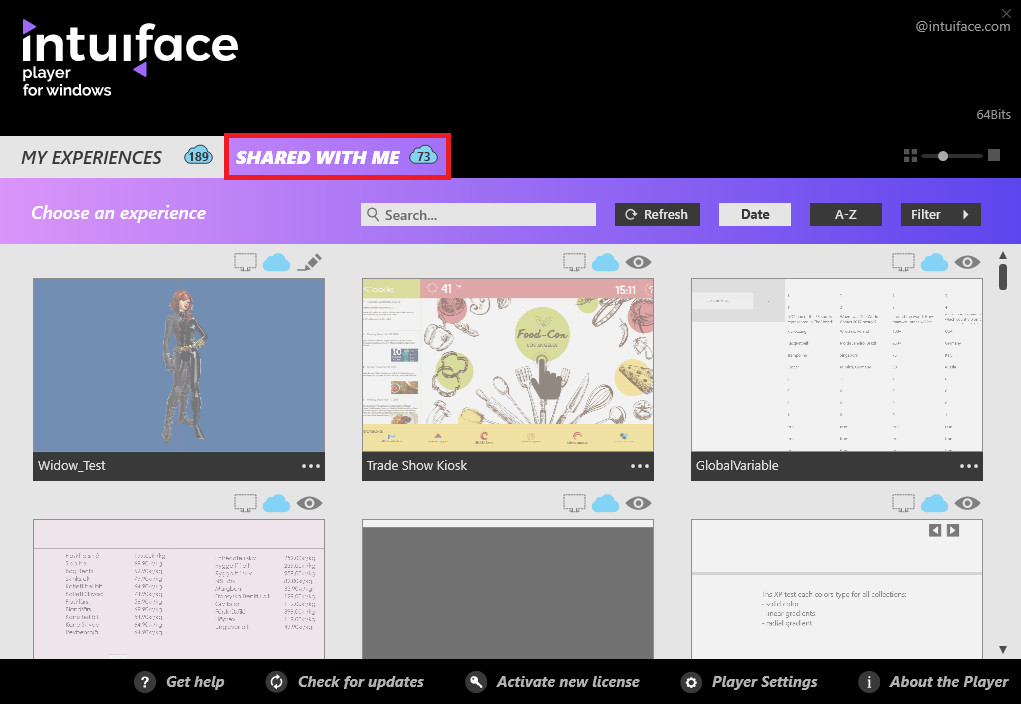 Manually deploying unpublished experiences to Player on Windows
[This process talks about Player but can be used with Composer as well.]
To manually deploy an unpublished experience - perhaps no Internet connection is available - onto a Windows PC running Player:
Browse to your project using File Explorer, zip it into an archive file, and put it on a USB memory key. For a review of what an Intuiface project looks like, see this article


You don't have to zip your project; you could just copy/paste the project in its entirety. The zip file just reduces the size during transfer.
If the destination PCs are able to access a networked drive, you could just put a copy of your project on the networked drive.

Copy your project onto each PC that will be running Player (or Composer) then unzip.


If on a networked drive, you don't technically have to create a local copy. However, you don't want multiple Players using the same instance of a project.

In the Player (or Composer) Experiences panel, on the "My Experiences" tab, select the "Select a project" option and browse to the .ifx file in your project.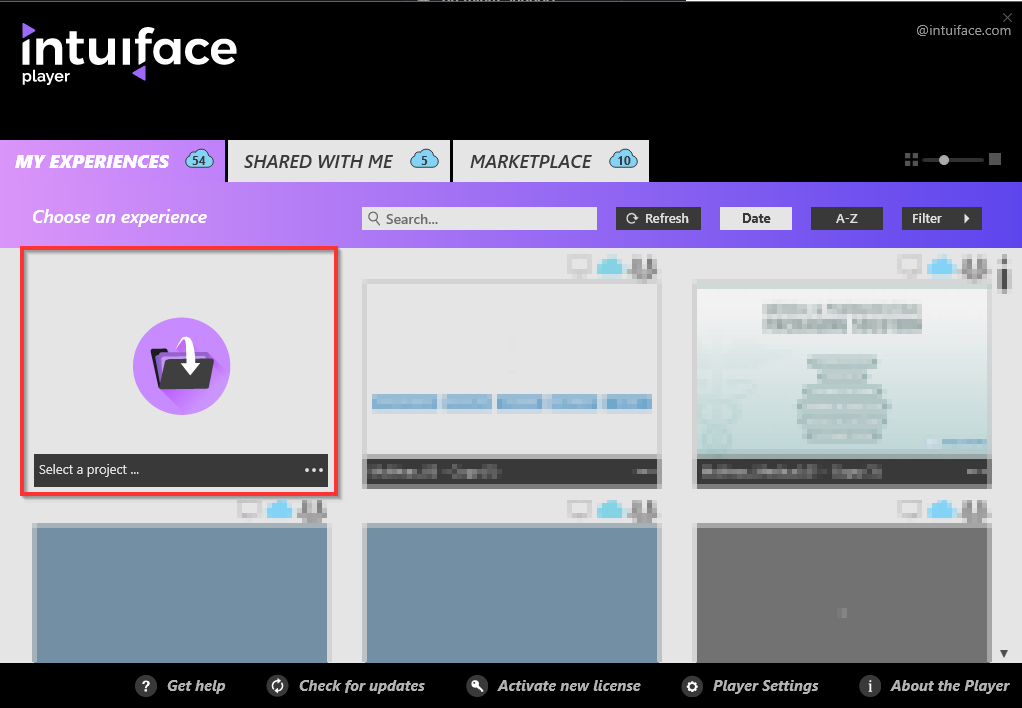 Manually deploying unpublished experiences to Player on Android, iPad, ChromeOS, BrightSign
To deploy an unpublished experience to an iPad, Android, BrightSign, or ChromeOS device, use Preview Mode. Preview Mode is not available for the Samsung SMART Signage Platform.
See our article about preview mode for details.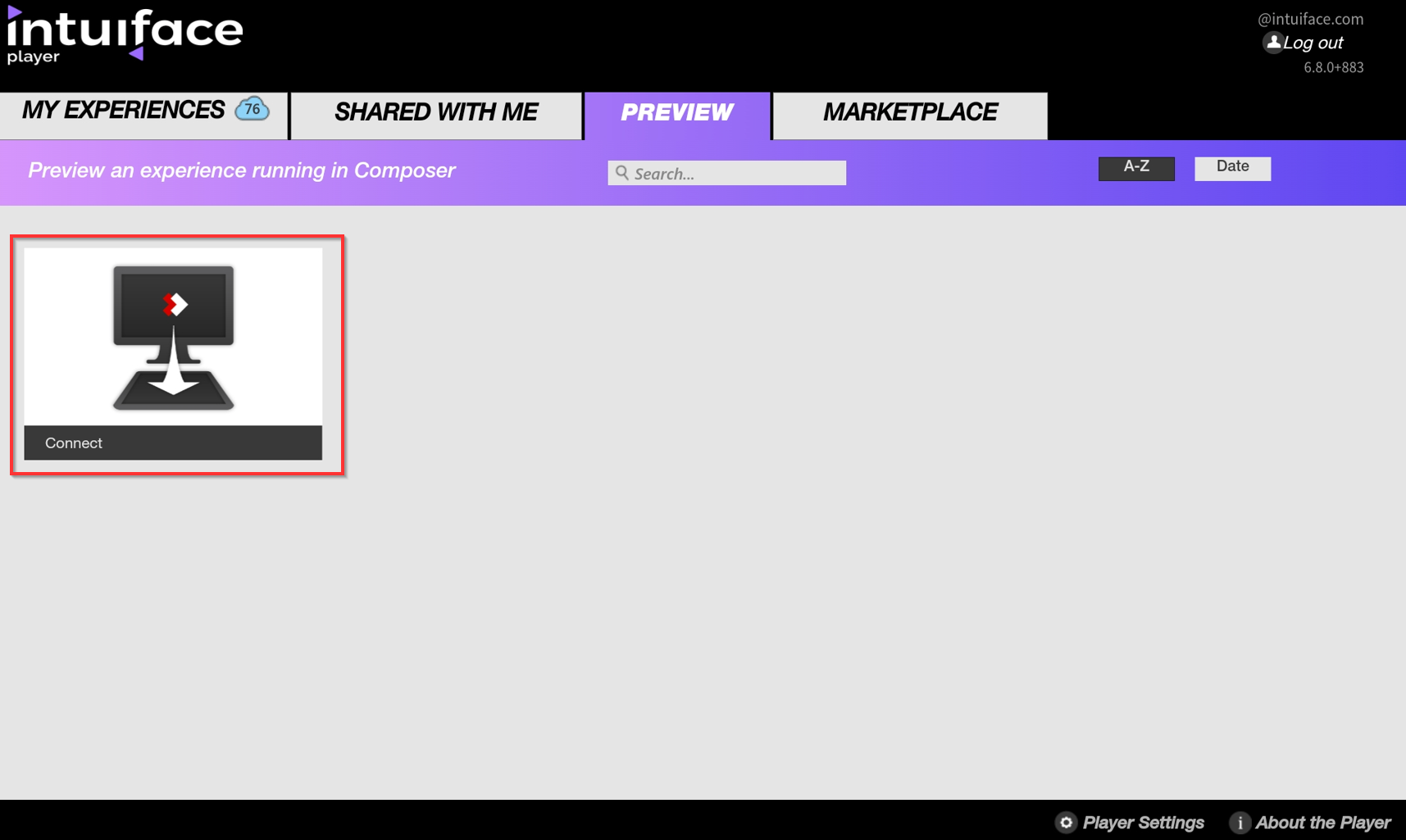 Manually deploying unpublished experiences to Player on Android using a USB key
Exclusively for Player on Android, experiences can be deployed to Player by placing those experiences on a USB key and then plugging that key into the Player device. See our article "Manually add an Intuiface experience to an Android device" for details.