Overview
The "Image Gallery" scene uses in an Asset Flow collection to display a set of images stored within the project. You can change these images using a couple of different methods.
Let's add an image using one of these methods.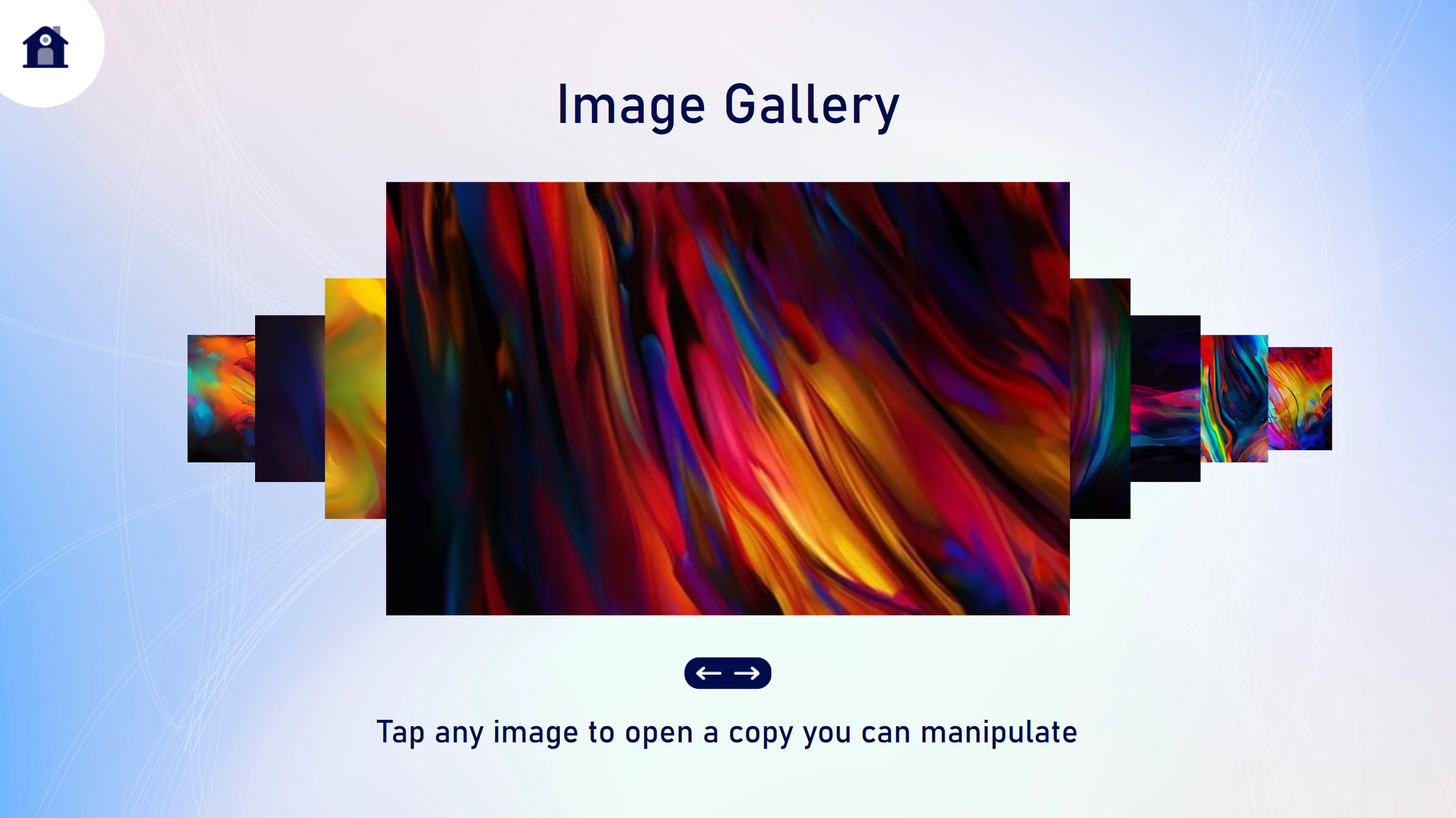 Replacing Images in the Image Gallery
Add new images into the Content Library
Click the Content Library icon at the top-left of Composer



In the Content Library, you'll see a reference to all the media files (images, videos, documents, and more) stored within the project. Let's add our own images.
Click the "Import files" button at the top of the Content Library.



Select one or more of the images you'd like to import and then click "Open" in the dialog box.

(NOTE: Alternatively, you can drag/drop media files from Windows File Explorer directly onto the Content Library. This will also add them into your experience.)
Add these images into the Asset Flow Collection
Drag one or more of your images (shift+click to select multiple) onto the Asset Flow Collection. Where you drop them determines their location in the sequence of images.

Optionally, delete any of the original images from the Asset Flow Collection
Select an original image in the Asset Flow Collection and hit the Delete key on your keyboard.
Test your work
Click the Play Mode button at the top of Composer (

) to test your changes. Hit the Escape key on your keyboard to exit out of Play Mode.