Description
The Text Concatenation interface asset makes it easy to concatenate multiple text strings. Uses include:
Dynamically building a command for the Nexmosphere interface asset, such as the light commands used in this Marketplace sample which can have a lot of variable inputs.
Creating a long URL composed of multiple dynamic parts, such as a Player ID retrieved from the Web Triggers or System Information Interface Assets. This approach is used in our multi-mode interaction sample, in conjunction with the URL Shortener Converter to generate a short version for encoding as a QR Code.
This interface asset supports up to 12 inputs that can be either set manually or via binding. If you need to insert a blank space between two dynamic text strings, set the input parameter between the two strings to a space. For example, note "Input D" in the screenshot below. The value of "Input D" is a space, it is not blank.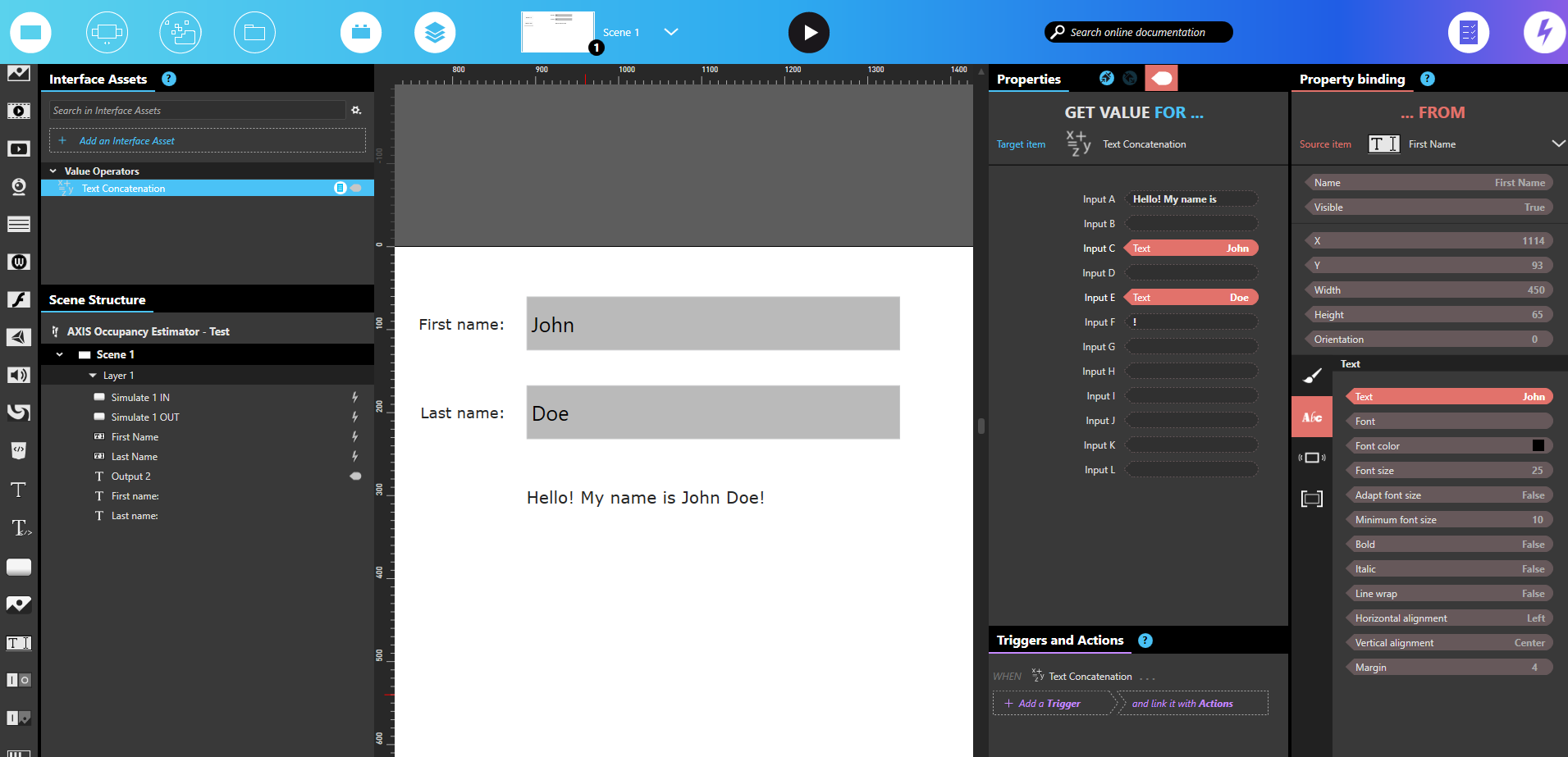 Properties, Triggers & Actions
Properties
Input A
Input B
Input C
Input D
Input E
Input F
Input G
Input H
Input I
Input J
Input K
Input L
The property below is a read-only property, thus only accessible through binding
Output: the result of the concatenation.
Triggers
Output changed: raised when the Output property has changed.
Actions
In addition to setting all Input properties individually, you can call one action to set all the properties at once, or reset them all to an empty value.