Description
The Text Concatenation interface asset makes it easy to concatenate multiple text strings. Uses include:
This interface asset supports up to 12 inputs that can be either set manually or via binding. If you need to insert a blank space between two dynamic text strings, set the input parameter between the two strings to a space. For example, note "Input D" in the screenshot below. The value of "Input D" is a space, it is not blank.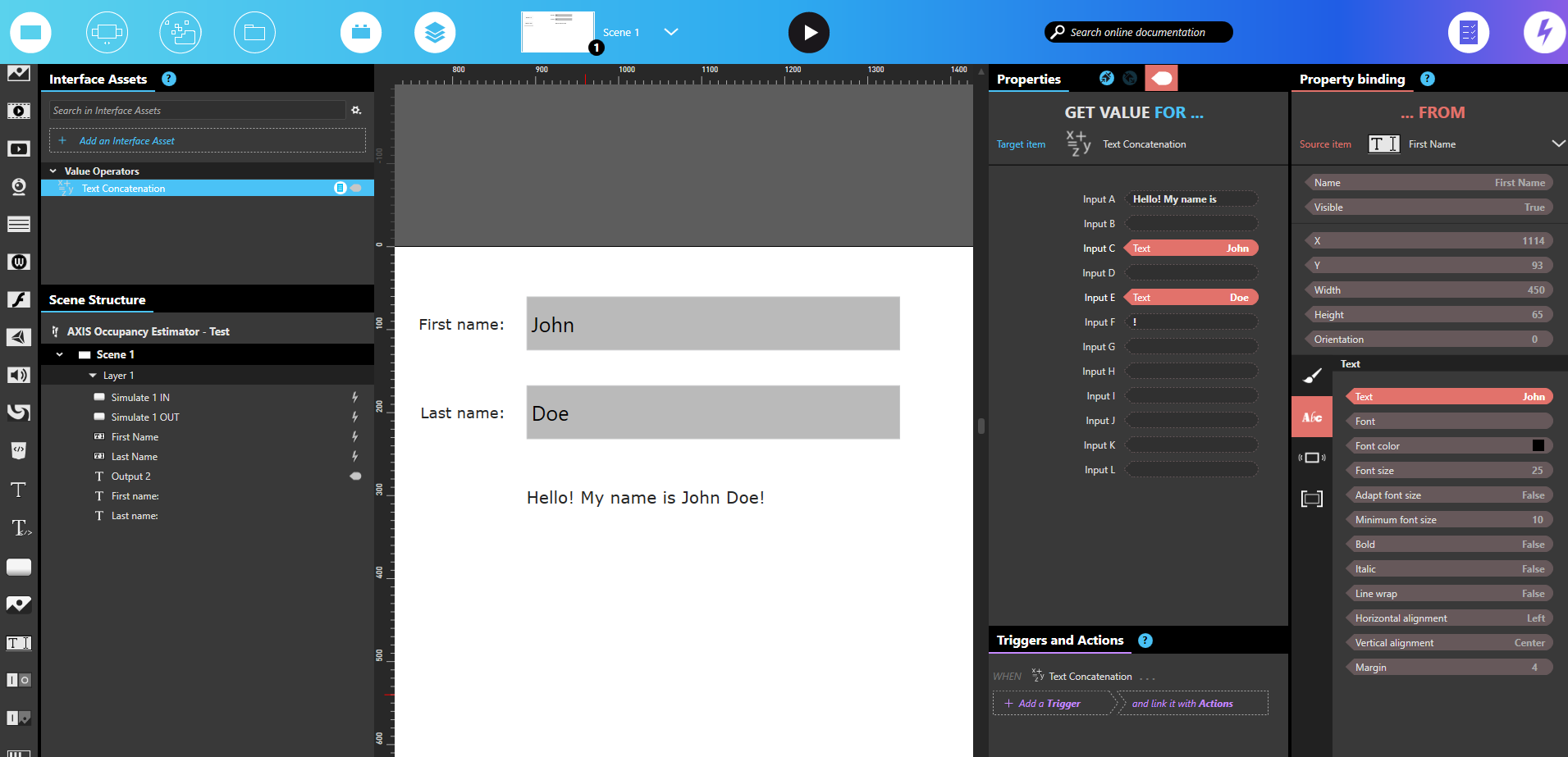 Properties, Triggers & Actions
Properties
Input A
Input B
Input C
Input D
Input E
Input F
Input G
Input H
Input I
Input J
Input K
Input L
The property below is a read-only property, thus only accessible through binding
Output: the result of the concatenation.
Triggers
Output changed: raised when the Output property has changed.
Actions
Set Input: sets value for a specific Input
In addition to setting all Input properties individually, you can call one action to set all the properties at once, or reset them all to an empty value.