Description
Once you have defined and published your base data structure, a base owner and the base guests with Content editing permission will be able to add, edit, and remove content from that base.
If the structure editors and content editors are different people, it can be a good practice to include labels in the Component image illustrating how the Component properties map to a UI element. In the following example, the "General Settings" Component has an associated image: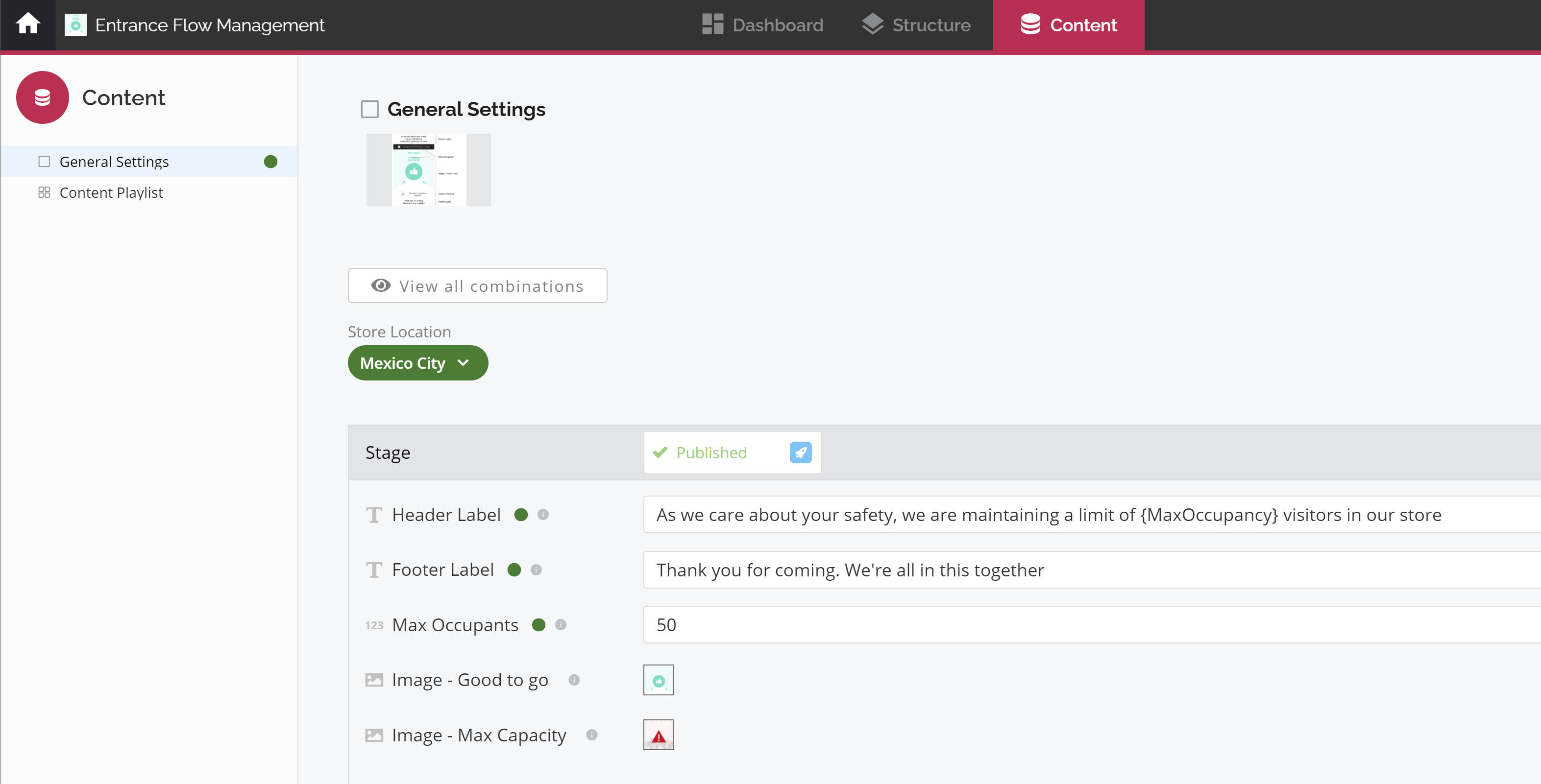 Looking at a full-size version of that image, you can see where the different properties will be used in the experience.
Of course, this mock-up image is not a requirement. In fact, nothing prevents the use of Headless CMS before a user interface even exists.
Making base content available to experiences
At any time, after using the Content tab to fill in some or all of the Groups and Collections in your base, follow the H-CMS publication workflow to make that content available for use in an experience.
Planned features
Among the features planned for the H-CMS, you will soon be to be able to import / export data
From an Excel file, using a csv format
Through a dedicated API, to sync an H-CMS base with a third-party enterprise data management system
Stay tuned!