Overview
With Intuiface Charts & Dashboards, Intuiface users
compare performance, visualize trends, identify outliers, measure contribution and more using the data collected by their Intuiface experiences
create dashboards - a collection of charts - personalized for individual audiences such as internal and/or external clients
share interactive, read-only instances of each dashboard as a web page or website-embedded iframe
Created for both novices as well as advanced users, Charts & Dashboards simplifies the adoption of an analytic approach to evaluating the quality and effectiveness of experience deployments.
Accessing Charts & Dashboards
To access Intuiface Charts & Dashboards, select the "Analytics Dashboards" option on the My Intuiface website. A dashboard must be selected/created before a chart can be built. (However, charts can be easily copied across dashboards.)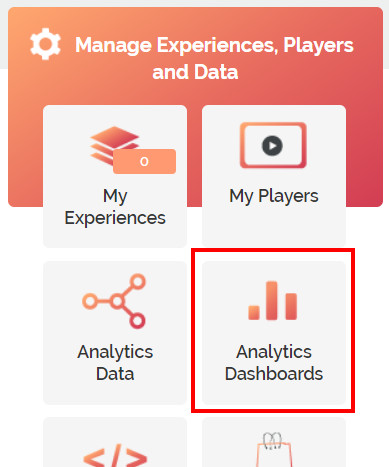 How the Charts & Dashboards feature differs by Analytics plan
Analytics plans differ in their support for the Charts & Dashboards feature.
 
Free
Basic
(Monthly/Annual)
Data Collection
Ultimate
Number of Dashboards
1
1
0
Unlimited
Number of Charts
Unlimited
Unlimited
N/A
Unlimited
Watermarked Charts
Yes
Yes
N/A
No
Custom Dashboard Logo
No
No
N/A
Yes
There is no limit on chart creation or number of charts for a single dashboard.
The Data Collection plan does not include the Charts & Dashboards feature. This plan is for those Intuiface users who have adopted third party solutions for analytics.
Each chart made under the Free plan will include an Intuiface watermark. This watermark is removed for the Basic and Ultimate plan.
The dashboard created under the Free and Basic plans has the Intuiface Analytics logo at the top. Under the Ultimate plan, that logo can be replaced.