Description
In this section of Intuiface documentation, you will find the articles which explain how the Intuiface design team created some of the samples you can download, for free, on Intuiface Marketplace. Learn how they were built, which assets / collections / interface assets they use and why and see how you can reuse them in your own projects.
The best solution to reuse one of these samples is to download it from the Marketplace tab in the Experiences Panel in Composer and do a Save as... to make it your own project. You will then find it in the My Experiences tab.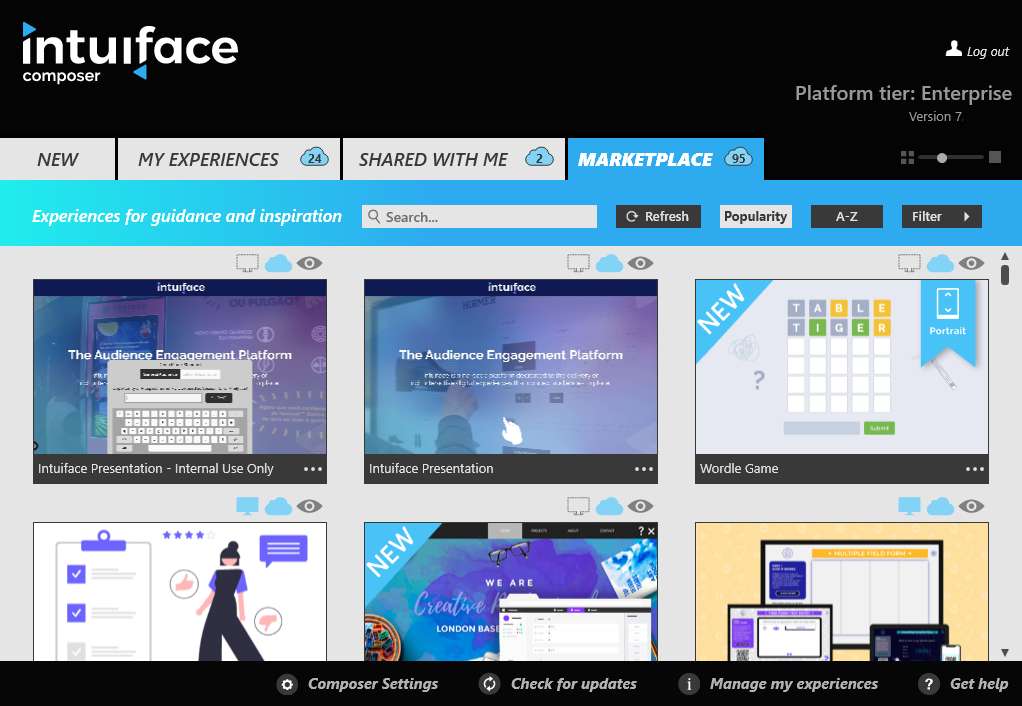 Samples List
See our complete list of all documented samples to find the one that interests you.