Add a base to your experience
In Composer, open the Interface Assets panel, click on Add an Interface Asset, then select the Headless CMS.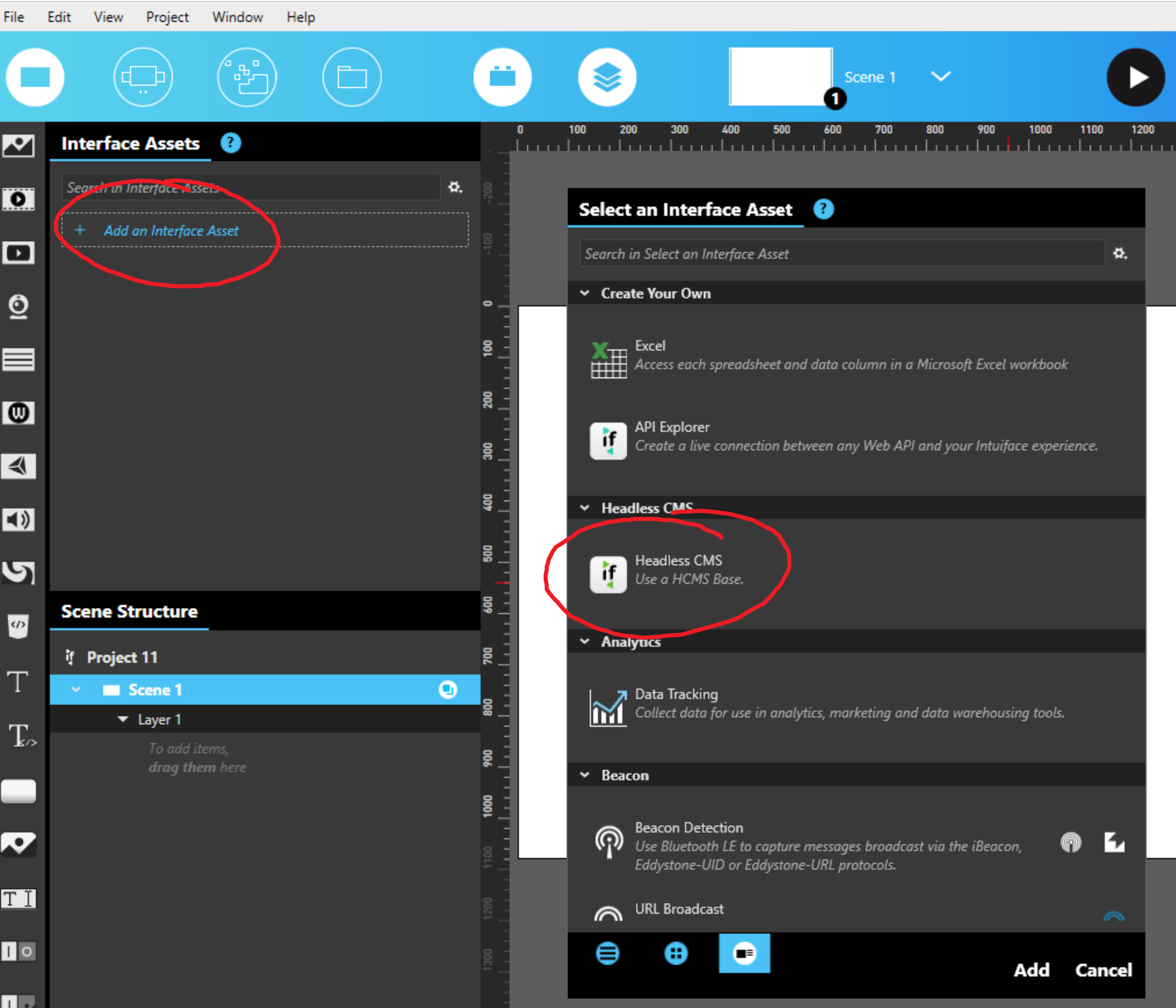 You will then see the list of bases you own, as well as all the bases your account has been granted permission to use in an experience.
You can either double click on the base you want to add to your experience or select it then click on the Add button.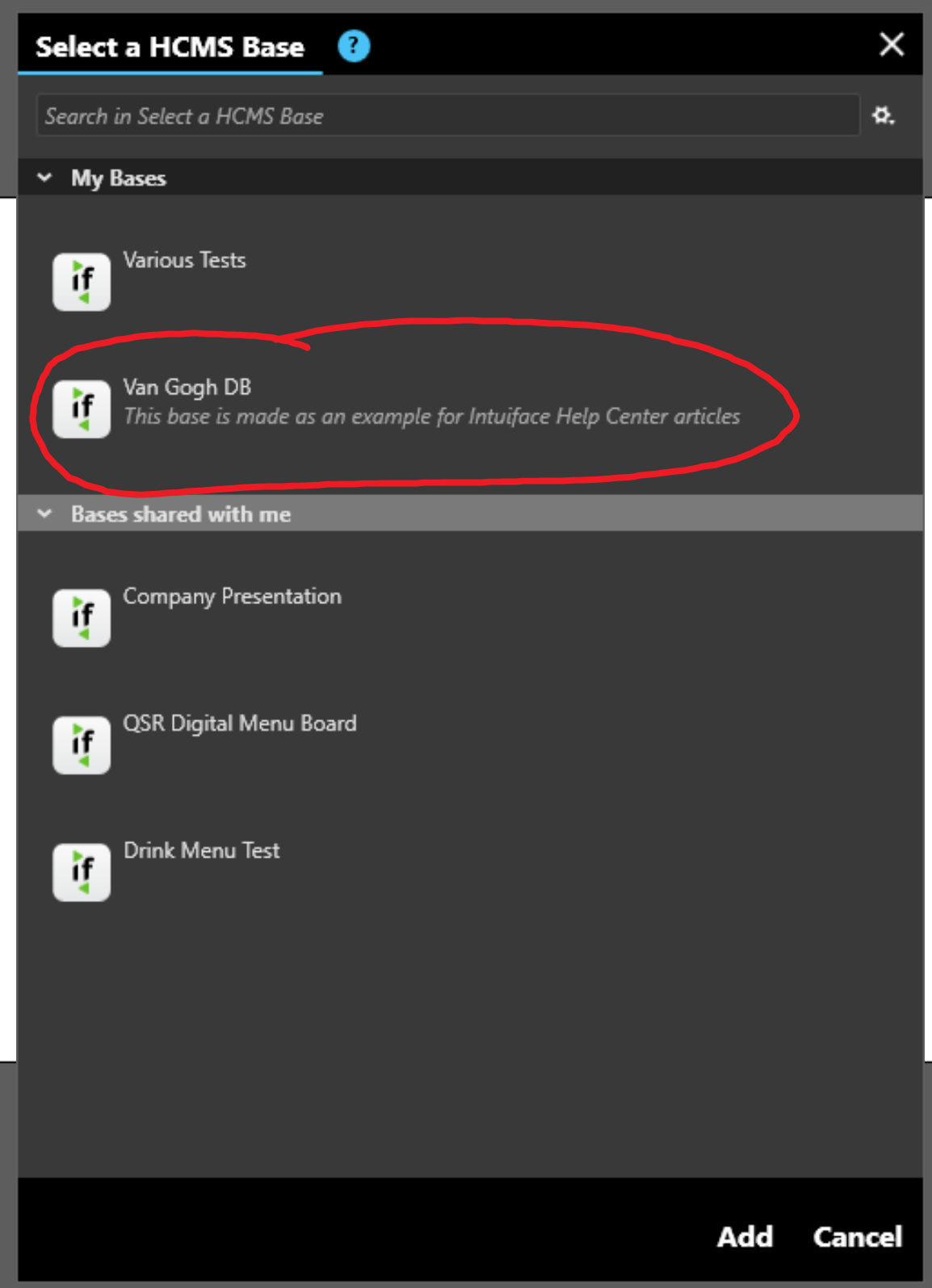 Your base will now appear in your Interface Assets panel.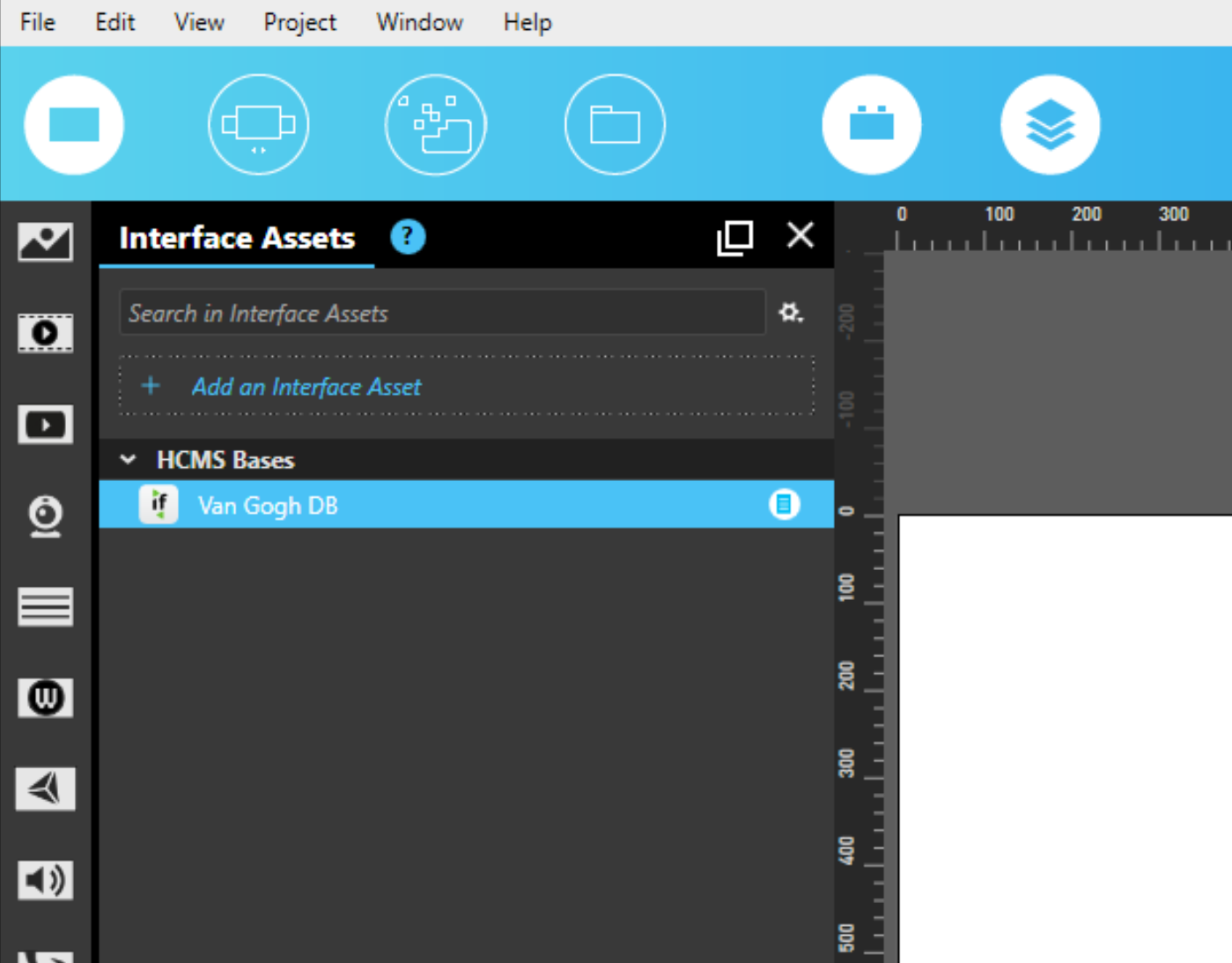 Use the X-Ray panel to access properties, triggers, and actions
As with any other Interface Asset, you can use the X-Ray panel to access all properties, triggers, and actions available for your base.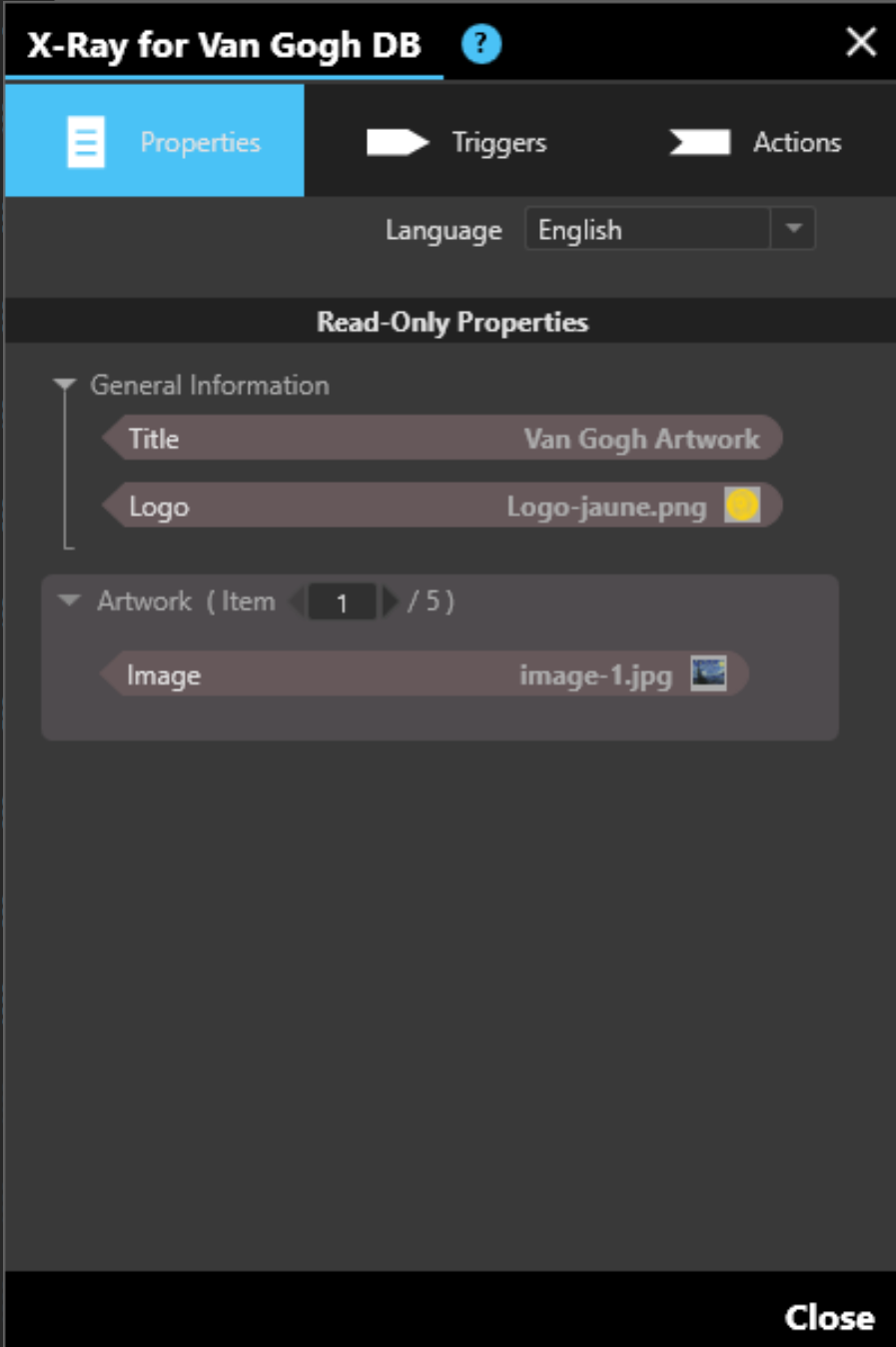 From there, you can drag & drop any property onto the currently-edited scene to automatically create an asset or a collection bound to that property. You can also use bindings to display any part of your base as if you were using Excel or any other Interface Assets.
If you are not familiar with bindings and data templates, we recommend you enroll in our free Intuiface Academy course, Connecting to the World.
Synchronizing the local base copy with the cloud
Overview
Among the many advantages of the Intuiface Headless CMS are its creation and use of local base copies, not the cloud-hosted master, for editing experiences in Composer and running experiences in Player. This maximizes transfer speeds and renders experiences resilient in the face of poor network connectivity.
Of course, changes can be continually made to the cloud-hosted master base over time, so it is important to synchronize the local base copy on a periodic basis.
Automatic Synchronization
There are three scenarios in which the local base copy is automatically synchronized with the cloud:
When Composer's Play Mode is started
When an experience containing a base is first opened in Composer
When Player first runs an experience
Forced Synchronization
There are two ways to force the local base to synchronize with the cloud:
In Composer, while editing an experience:
Right-click the base reference in the Interface Assets panel and select the "Sync local copy" option.



In Player for a running Intuiface experience:
Call the "Sync local base" action, accessible in the Triggers and Actions panel for any H-CMS base.NOTE:

This action can only be called at intervals of 15 minutes (or longer) to prevent excessive base refresh actions in the cloud.
Three triggers associated with the H-CMS base track the sync process: "Sync Started", "Sync completed", "Sync failed".

Considerations / FAQ
Can you have multiple bases in one experience?

Yes, although we're thinking a best practice is to minimize the number of bases or even use the same base for multiple experiences.
A reason to divide experience content across multiple bases? If you need to manage editor access rights, limiting different groups to different data sets.

Can you add multiple instances of the same base in one experience?

Yes, you can, but should you? If you find yourself in such a situation, please contact our Support Team so we can discuss your use case.
Video explanation - Use multiple Headless CMS bases in the same experience
You will find, in the Quarterly Q&A Live - Winter edition 2022 video, a detailed example of why and how to use multiple Headless CMS bases in the same experience