Introduction
Are you new to Intuiface and want to get your hands dirty? This is why we created "My First Project".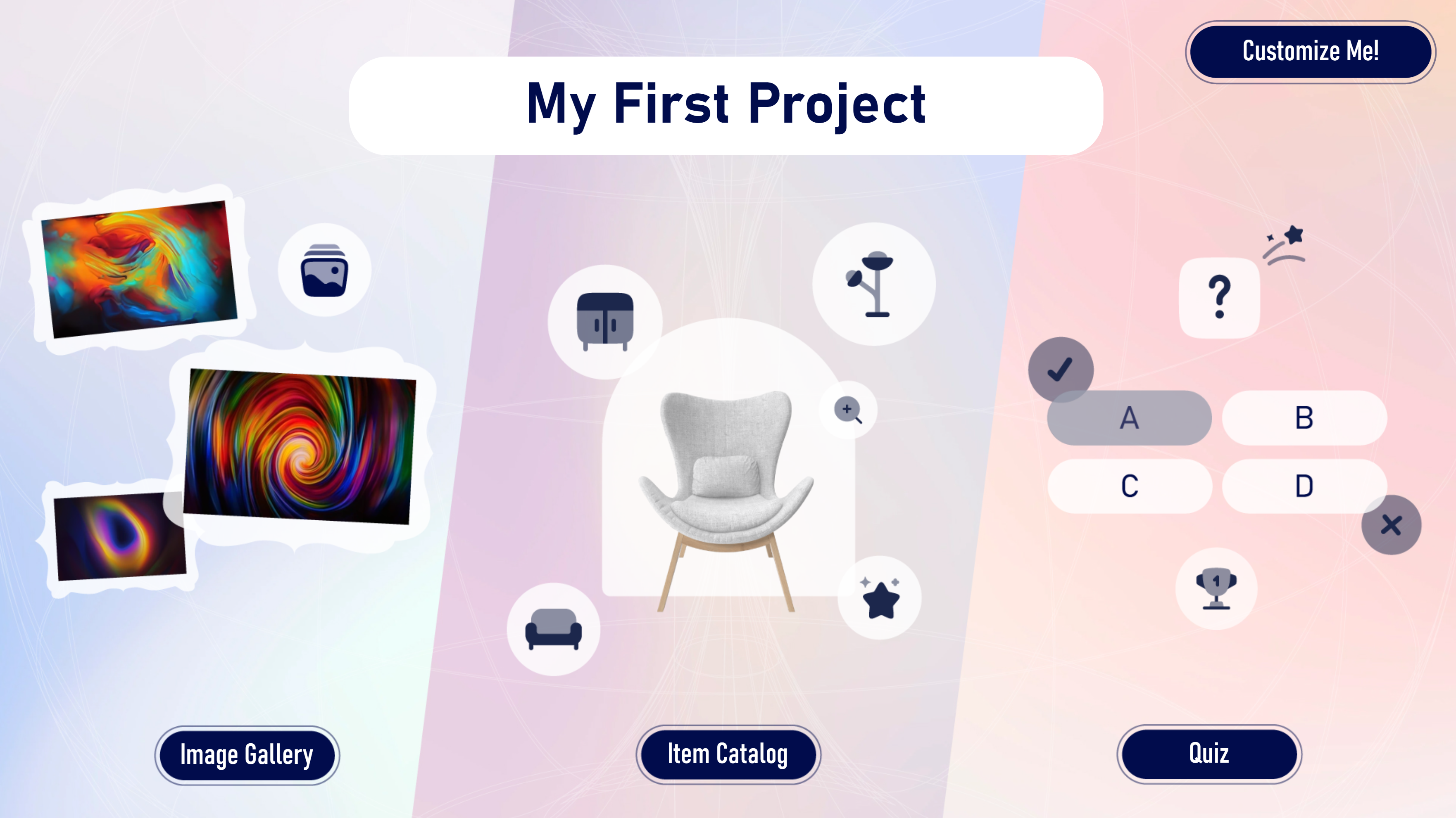 The experience "My First Project", free for download in the Intuiface Marketplace, employs many of the basic techniques you will use to create experiences with Intuiface. It is a great way to learn these techniques, as well as to wrap your head around what one can build with Intuiface without writing a single line of code.
What can you do with "My First Project"?
Overall, use this project to teach yourself and show others how easy it is to build and deploy deeply interactive digital content. Learn how it was made, add your own content, deploy it, and show it to colleagues. Once you gain a little knowledge, you can make modifications and redeploy them very quickly.
Your next steps
The rest of the "My First Project" chapter in the Help Center is divided into articles describing how to accomplish various goals.
Start with the article "Do This First", then complete the rest of the articles in any order you'd like. There is no correct order. Well, except for Challenge Yourself - you might want to leave that until last. But hey, if you think you're ready!